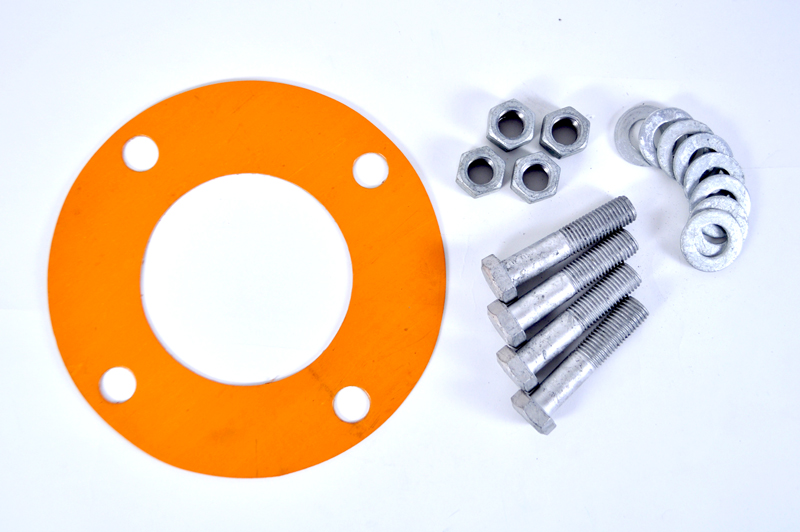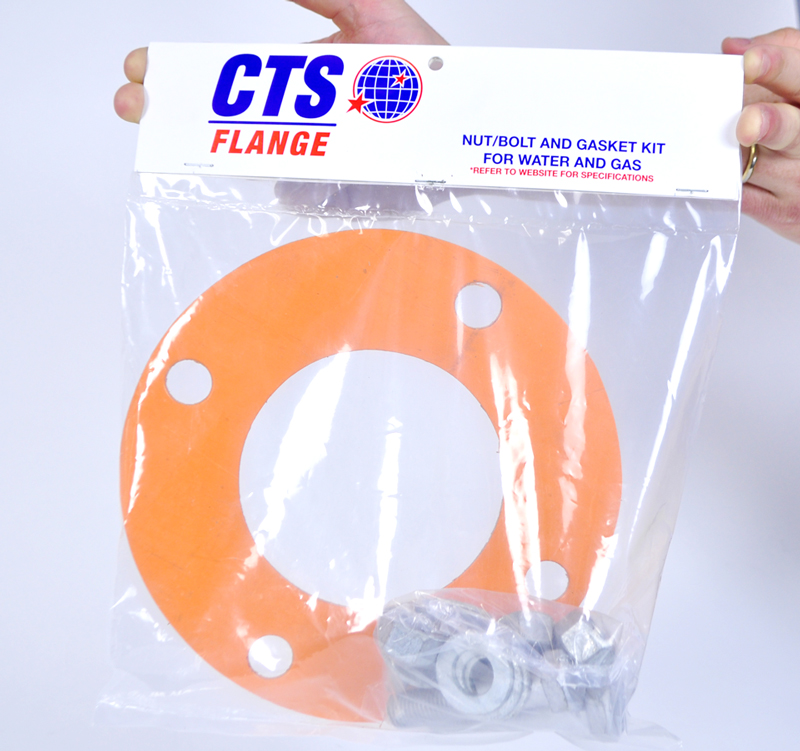 CTS supply a range of compartible Bolt and Gasket Kits to suit CST Flanges.
Ask your wholesaler for your compatible CTS Bolt and Gasket Kit when purchasing your Flange configuration.
The Bolt and Gasket Kits are suitable for sealing all Flange applications including sealing Hot and Cold Water applications, Steam, Oil, Gases and general mediums. Now available through Plumbing wholesalers.
For more details and to download Bolt & Gasket Kit tech specification sheet click here.
Download Tech Data Sheet
Gasket and Bolt Kits
| Code | Description | Size |
| --- | --- | --- |
| GBKD100 | Table D Gasket & Bolt Kit Water/Gas | 100mm |
| GBKD150 | Table D Gasket & Bolt Kit Water/Gas | 150mm |
| GBKE040 | Table D/E Gasket & Bolt Kit Water/Gas | 40mm |
| GBKE050 | Table D/E Gasket & Bolt Kit Water/Gas | 50mm |
| GBKE065 | Table D/E Gasket & Bolt Kit Water/Gas | 65mm |
| GBKE080 | Table D/E Gasket & Bolt Kit Water/Gas | 80mm |
| GBKE100 | Table E Gasket & Bolt Kit Water/Gas | 100mm |
| GBKE125 | Table E Gasket & Bolt Kit Water/Gas | 125mm |
| GBKE150 | Table E Gasket & Bolt Kit Water/Gas | 150mm |
| GBKE200 | Table E Gasket & Bolt Kit Water/Gas | 200mm |
| GBKD16065 | DIN16 Gasket & Bolt Kit Water/Gas | 65mm |
| GBKD16080 | DIN16 Gasket & Bolt Kit Water/Gas | 80mm |
| GBKD16100 | DIN16 Gasket & Bolt Kit Water/Gas | 100mm |
| GBKAN050 | ANSI150 Gasket & Bolt Kit Water/Gas | 50mm |
| GBKAN065 | ANSI150 Gasket & Bolt Kit Water/Gas | 65mm |
| GBKAN080 | ANSI150 Gasket & Bolt Kit Water/Gas | 80mm |
| GBKAN100 | ANSI150 Gasket & Bolt Kit Water/Gas | 100mm |
Gaskets Only
| Code | Description | Size |
| --- | --- | --- |
| GOD100 | Table D Gasket Only Water/Gas | 100mm |
| GOD150 | Table D Gasket Only Water/Gas | 150mm |
| GOD200 | Table D Gasket Only Water/Gas | 200mm |
| GOE040 | Table D/E Gasket Only Water/Gas | 40mm |
| GOE050 | Table D/E Gasket Only Water/Gas | 50mm |
| GOE065 | Table D/E Gasket Only Water/Gas | 65mm |
| GOE080 | Table D/E Gasket Only Water/Gas | 80mm |
| GOE100 | Table E Gasket Only Water/Gas | 100mm |
| GOE125 | Table E Gasket Only Water/Gas | 125mm |
| GOE150 | Table E Gasket Only Water/Gas | 150mm |
| GOE200 | Table E Gasket Only Water/Gas | 200mm |
| GOD16065 | DIN16 Gasket Only Water/Gas | 65mm |
| GOD16080 | DIN16 Gasket Only Water/Gas | 80mm |
| GOD16100 | DIN16 Gasket Only Water/Gas | 100mm |
| GOAN050 | ANSI150 Gasket Only Water/Gas | 50mm |
| GOAN065 | ANSI150 Gasket Only Water/Gas | 65mm |
| GOAN080 | ANSI150 Gasket Only Water/Gas | 80mm |
| GOAN100 | ANSI150 Gasket Only Water/Gas | 100mm |