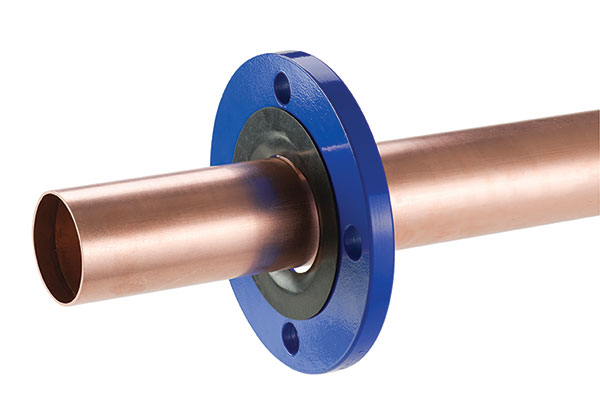 Step 1: Place CTS FLANGE over tube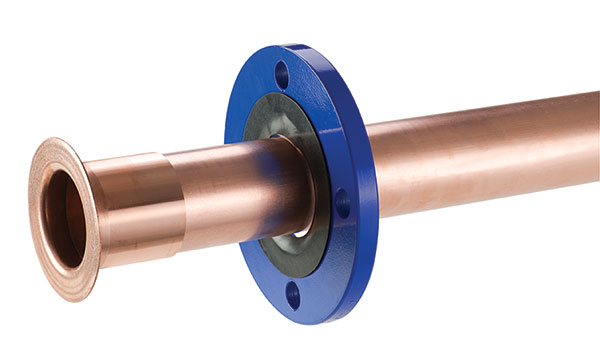 Step 2: Attach CTS FLANGE adapter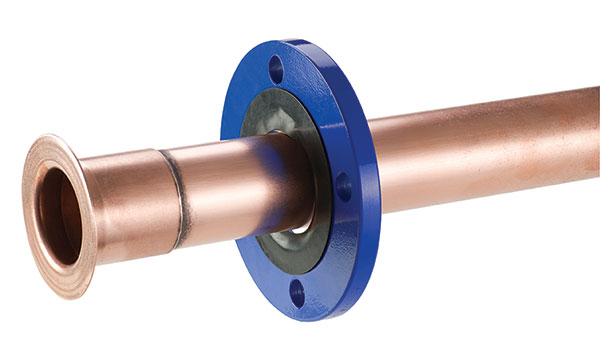 Step 3: Braze / Solder CTS FLANGE adapter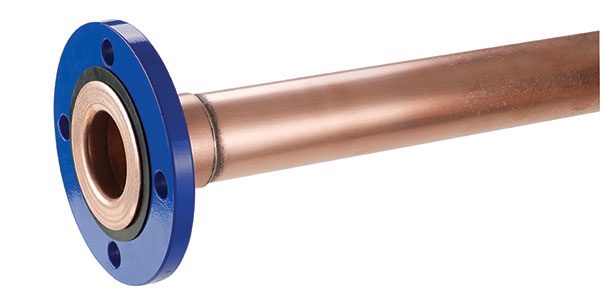 Step 4: Install a suitable isolating gasket between adapter and equipment. Rotate CTS FLANGE to align bolt holes and tighten.
CTS Flanges are used extensively in a variety of commercial, civil and industrial applications.
The CTS Flange Adaptor saves time and money on the construction site. Being very easy and quick to install the fitting process provides 100% protection against electrolysis (with a suitable isolating gasket installed) and in addition to saving labour costs also saves on consumables – gas, flux etc. CTS is the industry leader both in terms of time and cost savings and the Unique EPDM electrolysis insulator gasket.
Installation of CTS Flanges is simple, quick and effective. The failsafe method ensures correct installation every time.
The unique CTS Electrolysis EPDM Insulator ensures long life and 100% electrolysis protection.
The CTS Flange Range is comprehensive and together with Copper Component Flange selection will suit all piping / joining applications.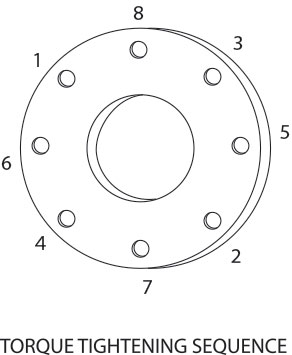 Install Notes:
The steel flange should be 15″ from the heat source to elimiate any chance of burning the rubber electrolysis insulator
Tighten Bolts in correct torque tightening sequence
CTS Flanges do not ship with Bolt and Gasket kits. Bolt and Gasket kits are available separately. Click here for details